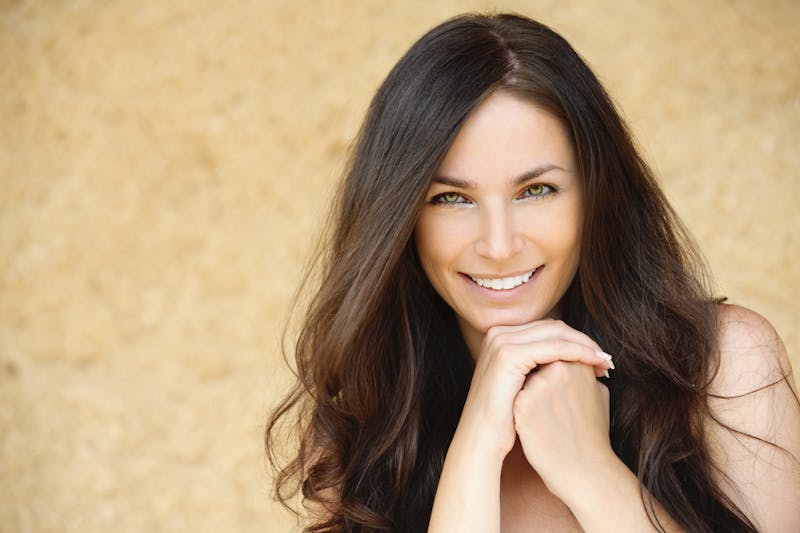 At the office of Manuel Gigena MD Plastic Surgery in McMinnville, OR, we offer different forms of skin rejuvenation treatments for patients who want to improve their appearance and their skin health. Whether you want to address skin imperfections, restore youth to different areas, or even enhance your features, we can choose a treatment that helps you reach your aesthetic goals and enjoy those goals long-term.
Who Is a Good Candidate for Skin Rejuvenation?
Skin rejuvenation is an umbrella term for a number of different treatments that can improve your appearance by restoring youth to your skin and improving the overall health of your skin. These treatments can also address the signs of aging and erase those lines, wrinkles, and folds that are making you feel older than you are while also restoring volume to hollow areas that have lost noticeable volume.
At Manuel Gigena MD Plastic Surgery, we offer facial treatments and cosmetic injectables that can help you experience total skin rejuvenation, improve your complexion, and erase the signs of aging.
Choosing the Right Treatment
Since skin rejuvenation is all-encompassing, the different treatments can meet the needs of different patients. If you're not sure whether a skin rejuvenation treatment is right for you, we've outlined some of the signs that may indicate that it's time for you to invest in one or more treatments that can improve your skin and your appearance.
The Aging Process Is Getting the Best of You
If you have begun to notice that the aging process is getting the best of you, and your anti-aging skincare products aren't giving you the kind of results you really want, it may be time to schedule a consultation to find out what kind of rejuvenating skincare treatment can help address your specific needs. Aging comes in many forms, and it doesn't look the same for everyone.
For some, even the mildest signs of aging can cause them to go into a tailspin. Others wait until they experience the more moderate signs of aging before they consider seeking outside treatments to improve their appearance. Whatever the case and whatever the degree of aging you have experienced, a rejuvenating skincare treatment can help change everything and turn back the clock.
Your Skin Needs Some TLC
If your skin looks dull and lifeless and just doesn't have any kind of glow, you may benefit from a rejuvenating skincare treatment. Sometimes all it takes is the right treatment to exfoliate and renew your skin. You'll be amazed at how a skincare treatment designed to rejuvenate the skin can help restore life and youth to your complexion in just one treatment.
You Want To Prepare for a Special Event
If you want to improve your appearance in time for a special event, you may be a good candidate for skin rejuvenation treatment. There are different ways to improve your appearance to look good for pictures and look good in real life. The right treatment can help you improve your skin and your face look so you can look your very best in time for your big day.
You Just Want To Look Better
There's nothing wrong with wanting to look your best, and if you want to invest in your skin and your confidence, a skin rejuvenating treatment is a perfect option. Whether you aren't happy with facial imperfections, want to enhance certain features, or want to erase the signs of aging, you'll get a confidence boost after undergoing the right treatment to address your needs.
That confidence will spill over into other areas of your life, so never underestimate the power of self-care. If you've been considering a rejuvenating skincare treatment but don't know which type is right for you, our experts can help design the perfect treatment plan for your unique needs.
Our Skin Rejuvenating Treatments and Procedures
Facial Fat Transfer
A facial fat transfer is a minimally invasive procedure that allows us to remove unwanted fat from one of your problem areas and prepare it, and re-inject it into different areas of your face to promote youth and restore volume. Patients love this procedure because it delivers natural-looking results.
The results are permanent, and you'll get to enjoy all the benefits of restored volume using your own natural fat cells. This procedure can help rejuvenate your face and restore a youthful glow through soft, subtle, added volume.
Injectables
At our office, we offer different forms of cosmetic injectables that can help rejuvenate your skin, enhance your features, and erase the signs of aging. We offer both wrinkle-relaxing injectables and dermal fillers. These different injectables can effectively target different areas of your face and combat the aging process by relaxing muscles and restoring volume to different areas of the face.
Wrinkle-relaxing injectables target lines and wrinkles at the muscular level. Repetitive expressions cause wrinkles to form on the upper half of your face. Typically, wrinkles form on the forehead, at the outer corners of the eyes, and between the eyebrows. We can use a wrinkle-relaxing injectable to temporarily smooth your skin and help you achieve wrinkle-free skin for several months at a time. Regular treatments can help you maintain smooth skin long-term.
A Quick Treatment
The injection process is quick, and within a week of your treatment, you'll see a significant improvement in the appearance of your wrinkles, and your results will continue to improve for 30 days post-injection. At our office, we offer both Botox and Xeomin. These two wrinkle-relaxing injectables are also known as neuromodulators and will relax the muscles so that they cannot create exaggerated expressions.
When the muscles are relaxed, they can no longer cause the deepening of lines and wrinkles. You can expect your results to last three to six months at a time, and as soon as you begin to see your wrinkles reappear, you can schedule a follow-up treatment to resume a wrinkle-free life.
Dermal Fillers
Dermal fillers are cosmetic injectables designed to inject natural-looking volume below the skin's surface. These injectables can add volume to fill hollow areas, augment and enhance the features, and help you achieve a rejuvenated and youthful appearance. These versatile injectables can meet the needs of all different patients, men and women included. We offer different cosmetic injectables that can help rejuvenate the appearance, including:
Juvederm
Radiesse
Belotero
The HydraFacial
The HydraFacial is a skincare treatment that delivers total skin rejuvenation. It takes your standard facial to the next level and delivers a powerful treatment that is safe for all different skin types. If you want to experience a facial that actually works and makes your skin look better immediately following your treatment, the HydraFacial is the perfect option. It can take a dull, lifeless complexion, rejuvenate it, exfoliate it, and hydrate it so that it has a useful and healthy glow.
Scar Revision Treatments
Living with scars makes you feel anything but confident. At our office, we can rejuvenate your skin through scar revision treatments. These treatments use some specific and effective techniques to treat and improve the appearance of your scars so that you can achieve a healthier and more uniform complexion.
You'll be amazed at just how rejuvenated your skin will look and feel once we treat and eliminate those scars that have been affecting your appearance long-term. You don't have to live with scars and we have an effective option that can help renew and rejuvenate your skin.
Surgical Skin Rejuvenating Procedures
There are also some surgical procedures that take skin rejuvenation to a more advanced level if you have experienced the more advanced signs of aging that cannot be improved with non-invasive or minimally invasive treatments.
If you're interested in a surgical procedure that can lift and tighten the skin and correct the signs of aging that other non-invasive treatments have been unable to, you can schedule a consultation to learn more about the surgical procedures that we offer and meet with one of our experts to determine if a surgical procedure is right for you.
Rejuvenate Your Skin
Skin rejuvenation treatment plans will look different for different patients, so whatever your needs and concerns are, our experts will take your unique needs into account and create a treatment plan that can help you look and feel completely rejuvenated. Contact us today at Manuel Gigena MD Plastic Surgery in McMinnville, OR, to learn more about our rejuvenating skincare treatments and how they can help transform your appearance and your complexion.