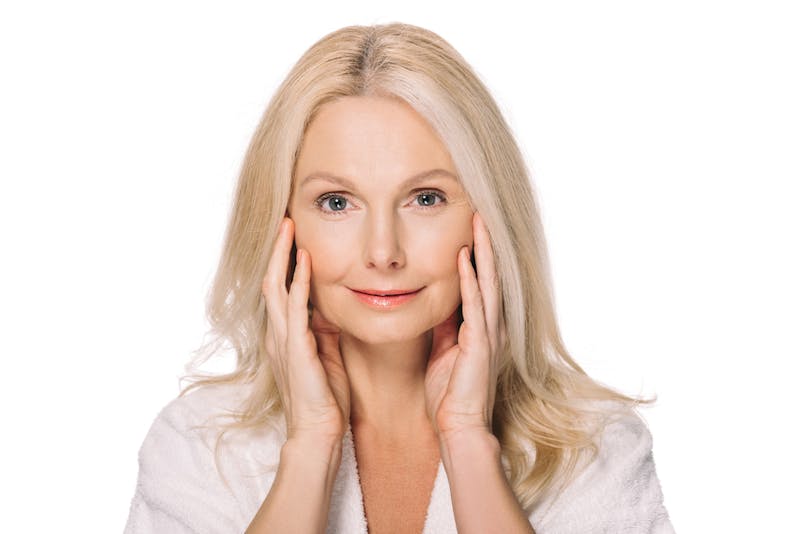 Admittedly, chemical peels sound kind of scary. But this treatment isn't nearly as frightening or uncomfortable as it sounds. Peels are an easy and cost-effective way of improving the look and health of your skin, and patients at MG Plastic Surgery in McMinnville, OR, find them to be an effective part of their cosmetic regimen. In some cases, this treatment can even be used to manage a chronic skin condition.
What Happens During a Chemical Peel?
A chemical peel is a facial treatment that uses a chemical solution to peel back the very top layer of skin, revealing the fresh new skin beneath. There are many different types of peels available, and we'll help you select one that will best address your concerns. A lighter peel may be used to improve skin tone, clear the pores, or resolve areas of hyperpigmentation. Deeper peels are often used to address fine lines and wrinkles, adult acne, or scars.
The application of the peel is nothing to worry about. We'll start by cleansing and drying your skin. We'll also use gauze or another method to secure your hair and protect your eyes, nose, and mouth. Using a sponge or brush, we'll apply the chemical solution and allow it to dry. Depending on what type of peel you're having, we may then apply a neutralizing solution to remove the chemicals. We may also soothe the skin with a cool compress.
What Will Happen Next?
Right after your appointment, your skin may appear flushed or feel tight, but you'll be able to resume your regular activities immediately. During the days following your appointment, your skin will start to peel, much like it does after a sunburn. You can brush away the flakes as you're washing your skin, but try to refrain from picking and tugging on them. We'll advise you on moisturizers to use and other care during the days after your treatment.
Protecting your skin from the sun will be especially important immediately following your peel. It's also a good idea to avoid strenuous exercise, which can stress your skin. We'll provide specific recommendations about sun protection and the use of cosmetics once we know which peel you'll be receiving.
How Long Will My Peel Appointment Take?
Most peels can be completed in an hour or less, making them suitable for busy professionals.
Will the Peel Be Painful?
You may feel mild stinging as the chemical solution is applied, but you won't experience any discomfort. Many patients find this treatment to be soothing and relaxing.
How Frequently Should I Have Peels?
Most patients see improvement in their skin after just one peel. But for the best results, patients should plan on having several peels over a few months. Skin conditions develop over time, and it also takes time to restore the health of the skin. We'll be able to make a specific recommendation regarding your peel frequency and schedule once we've had a chance to evaluate your skin.
What Is the Best Age To Start Scheduling Peels?
Adults of all ages benefit from peels. Some individuals schedule them during their twenties to combat acne and scarring. Patients who turn to peels to address sun damage and the first signs of aging often begin scheduling them in their thirties and early forties. Older patients can benefit from peels as well.
Am I a Chemical Peel Candidate?
You're in Good Overall Health
Peels are an easy and non-invasive treatment, and very few medical limitations are involved. It helps, though, if you're in good general health. Peel patients should not be pregnant or breastfeeding. Patients who have a history of scar tissue abnormalities, who are receiving certain acne treatments, or who have open sores or lesions also might not be candidates for this treatment.
You Want To Broadly Rejuvenate Your Skin
Peels are a great option for individuals who want to refresh and rejuvenate their skin. Peels can brighten your skin, even out areas of hyperpigmentation, smooth over fine lines, and minimize the appearance of scars. There are a couple of skin concerns peels won't help with. Peels won't tighten loose skin, and they don't always help with deep wrinkles.
What Benefits Are Associated With Peels?
They Can Bolster Your At-Home Skincare Routine
Peels clear away all of the dead skin cells sitting on the surface, making it easier for your moisturizers and serums to penetrate deeply. Many patients notice that the skincare products they use at home are more effective in the weeks following a peel.
They Can Control Melasma
Peels can be an effective tool in controlling melasma, a hyperpigmentation disorder that can cause brown spots to appear on the face. Melasma is sometimes the result of hormonal changes. This condition can affect a patient's self-esteem, and while a peel won't cure melasma, it can help manage it.
They're Customizable
Peels are not a one-size-fits-all approach. Several different chemical solutions can be used, which allows us to customize the treatment so that it addresses your concerns and goals.
They Can Beat Back Signs of Aging
Peels can soften fine lines all over the face, giving patients a younger, more refreshed appearance. Peels can also help resolve hyperpigmentation and other types of sun damage that appear as we age.
Frequently Asked Questions
How Should I Prepare for This Treatment?
We'll provide you with some guidelines to follow as you prepare for a peel. Depending on which peel you are scheduled to receive, we may ask you to stop using skin care products that include retinoids or glycolic acid for a few days before treatment. Certain facial scrubs and masks may also be off-limits.
Will My Health Insurance Cover This Treatment?
Because peels are usually performed for cosmetic reasons, most health insurance plans don't cover them.
Are Peels Ever Performed on Other Parts of the Body?
Although the face is the most popular part of the body to have treated, peels can also be performed on the hands and neck.
Do Men Ever Receive Peels?
Yes. Chemical peels promote the overall health and appearance of the skin, which men benefit from as well. We regularly perform this treatment on patients of both genders.
Can This Treatment Be Combined With Other Treatments?
Yes. Our chemical peel patients frequently take advantage of other aesthetic treatments. Dermal fillers and botulinum toxin injections are both popular treatments. Fillers and botulinum toxin injections wouldn't be performed on the same day as a peel, but we can recommend an appropriate treatment schedule for patients. Botox, for example, shouldn't be performed during the week leading up to your peel.
How Far Apart Should I Schedule Peels?
If you receive a light peel, you should probably wait two to five weeks before your next peel. Peels that penetrate more deeply should be scheduled even more infrequently, perhaps every three to nine months.
What Peel Is Best for Beginners?
The perfect peel depends on the cosmetic concerns you're interested in addressing. Individuals who are new to peels are often best served by starting with a lighter peel, or a superficial peel, which can address minor skin issues like dullness.
Does Every Treatment Result in Peeling?
Because of the name of this treatment, you might expect to experience peeling after every treatment. But sometimes patients undergo this treatment and experience minimal to no peeling. Why? If you are regularly undergoing peels, or if you exfoliate regularly on your own, you may not have enough dead skin cells to generate significant peeling.
Some individuals also have skin that is predisposed to regular skin cell turnover, which would mean their skin is less likely to peel.
How Can I Maximize My Chemical Peel Results?
Maintaining a good at-home skincare routine is one of the best ways to preserve the results you get from a peel. Regularly cleansing your skin and using high-quality moisturizers and serums will keep your skin healthy and fresh. Avoiding excessive sun exposure, and wearing sunscreen daily, is also an important step. So is scheduling another peel at the appropriate interval. Most patients see their results get better and better with successive peels.
Are You Ready To Put Your Best Face Forward?
A peel is an easy step you can take toward fresher, healthier skin. Whether you want to clear up minor skin concerns or more aggressively smooth away fine lines, this treatment will help. Call us at MG Plastic Surgery in McMinnville, OR, and schedule your chemical peel today!