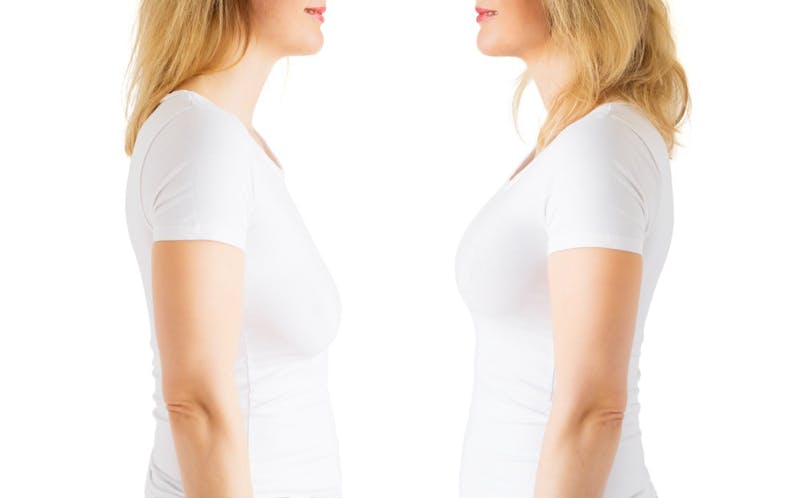 It's common for breasts to droop or begin to sag. This can be a result of the natural aging process, or it may be brought on by other factors, such as childbirth or weight fluctuations.
Whatever the cause, many women may seek to reverse droopiness or sagging by undergoing a breast lift. A breast lift procedure from MG Plastic Surgery can resolve issues of sagging and restore a more lifted and youthful look to the breasts.
What Are Breast Lifts?
A breast lift is a common procedure designed to provide a more lifted appearance to the breasts. It may be performed on its own or in conjunction with other plastic surgery procedures.
During a breast lift (also known as a mastopexy), the breasts are lifted by removing excess skin and tightening surrounding tissues. This should result in a more firm breast shape that has a younger look.
Before deciding to have breast lift surgery, it's important to understand that this procedure doesn't change the size of the breasts. To enhance the size of your breasts, you'll need to have a breast augmentation. Those who want to reduce the size of their breasts may undergo a breast reduction.
What Benefits Can a Breast Lift Offer?
A breast lift has several different benefits, and not all of them are related to appearance. Consider the following benefits that a breast lift can provide:
Reduction of Back Pain
A breast lift may reduce back pain caused by heavy breasts. Many women who have smaller frames or who have large breasts suffer from back pain. For some women, this pain can be debilitating and result in a reduced quality of life.
A breast lift may help to alleviate the pain, especially if it is combined with a breast reduction. For those who perform regular high-intensity exercise, lifting the breasts can result in a more comfortable experience while working out.
More Clothing Options
Sagging breasts can limit wardrobe options, and they may require women to purchase expensive supportive undergarments to wear the items they like. However, undergoing a breast lift can allow you to feel more comfortable in a bikini or in form-fitting items that may not fit very well if you have sagging breasts.
Enhance Your Beauty
Those who experience sagging breasts may believe that there aren't any options available to lift them. However, a breast lift can reduce the sag and enhance your natural beauty, allowing you to look younger. This can result in making you feel more positive about yourself and helping you feel more comfortable in your own skin.
What Happens During a Breast Lift?
Before undergoing a breast lift procedure, you'll meet with Dr. Manuel Gigena for a consultation. During the consultation, you'll provide Dr. Gigena with your full medical history and talk about what you would like to achieve through breast lift surgery. At this time, he can answer any questions you may have.
An examination of your breasts will also be performed. This allows the doctor to determine whether a breast lift will be appropriate to obtain the results you are looking for or if other procedures may provide you with the outcome you want.
When you undergo a breast lift procedure, it will be customized to meet your unique needs. The technique will vary from person to person, as sagging can occur from different areas of the chest depending on the individual.
After laying down on the surgical table, you'll receive some type of anesthesia. The type of anesthesia that you receive will vary depending on your tolerance to pain. IV sedation will make you completely numb and tired, while general anesthesia will make you unconscious.
After you have received anesthesia, Dr. Gigena will perform incisions designed to lift the breasts. The incisions made will depend on your body and how much sagging you have. It's common to make the incisions around the areolas or below the areolas in the breast crease.
Once the incisions have been made, Dr. Gigena will reshape the breast tissue to improve firmness and contour. The nipples may be repositioned to a more natural height to fit with the lift you have received. Finally, the incisions will be sutured. These incisions are generally made in discreet, hidden areas and usually fade over time.
The entire breast lift surgery typically lasts between three and four hours and is done on an outpatient basis. Thus, after a period of recovery in our office, you'll be able to go home the same day. The healing process may last for several weeks, but Dr. Gigena will advise you on what to expect, as well as how to care for your breasts afterward.
Can I Still Breastfeed After a Breast Lift?
Most patients are still able to breastfeed after a breast lift, but only after the healing process has been fully completed. Every case is different, so Dr. Gigena will assess you on an individual basis and advise you on whether you will have any problems breastfeeding in the future.
If you have a newborn who relies on you for breastfeeding, you may want to postpone the procedure until the baby has been weaned from breast milk.
Are You Considering a Breast Lift Procedure?
MG Plastic Surgery, located in McMinnville, OR, offers breast lift surgery to those who would prefer a more lifted look to their breasts. To schedule a consultation, contact our office today. We'll be happy to provide you with a full examination and discuss your options to obtain the look you want.