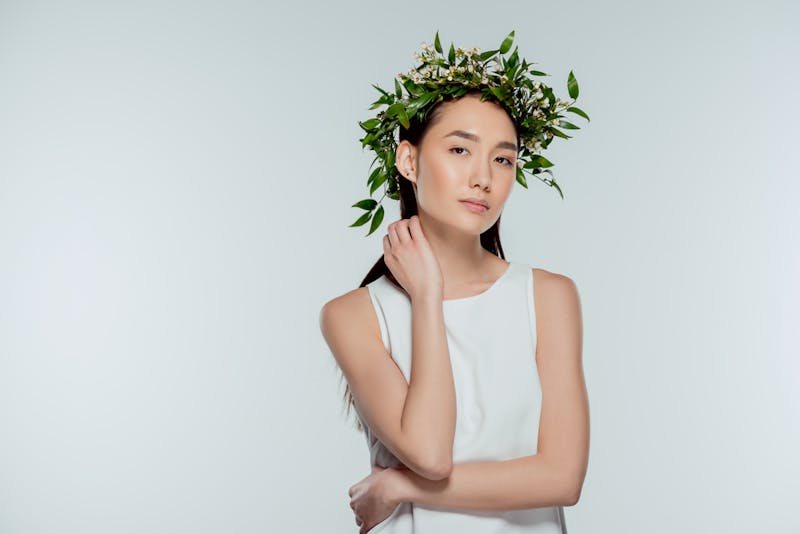 Are you looking to refresh your skin in a way that keeps you looking natural and completely like yourself? Have you found skincare products like creams and serums aren't doing the trick to combat an uneven skin tone, fine lines, and rough textures? Then you might be interested in microneedling, a non-invasive and effective way to rejuvenate the skin's surface. Here at Manuel Gigena Plastic Surgery in McMinnville, OR, we can help you get gorgeous, glowing skin in just a few simple sessions.
How Long Does Microneedling Last?
This treatment usually requires a few simple sessions to achieve optimal results, the sessions lasting about fifteen minutes each time. The results themselves will last for between four and six weeks after each session. After your treatment is finished, you'll be able to enjoy stunning, refreshed skin for between three and five months. The exact length of time will depend on the individual. We invite all our patients to visit us again for a touch-up session when their results fade, so they can enjoy beautiful, youthful skin all over again!
How Does This Treatment Work?
This incredible treatment utilizes the body's amazing healing abilities by making something called a "controlled injury" on the treatment area. A series of ultra-fine needles are used along the skin, making tiny punctures in the top few layers. When a micro-injury like this occurs, the body starts its cell regeneration process, creating healthy new tissue and producing skin-friendly proteins like elastin and collagen. In the days following treatment, this healing continues, resulting in healthy-looking, glowing skin.
Why Does My Skin Look Tired or Aged?
Our bodies naturally produce collagen and elastin, which are proteins that keep the skin voluminous, hydrated, and tight. As we get older, our production of collagen and elastin slows. Without them, the skin loses its firmness, which leads to wrinkles and sagging. But it isn't just aging that does this. Sun damage, alcohol consumption, genetics, smoking, diet, and even air pollution can make us lose these important proteins faster. Since this treatment kickstarts the body's production of collagen and elastin again, it really is a weapon against aging.
What Else Does Microneedling Treat?
It does a whole lot more than fight the signs of aging! This amazing treatment is an effective tool for balancing uneven skin tones and broken capillaries. It also smooths and softens roughly-textured skin. Common concerns like acne, acne scars, and enlarged pores are often treated this way too, as it can minimize their appearance. Even if your skin is just looking a bit tired and dull, this treatment can give it an energized, dewy look.
What Happens During This Treatment?
Before
You'll first come in for your consultation, where you can tell us exactly what your cosmetic goals are and we can ensure this treatment is the right option for you. We'll look at your medical history and make sure you're a suitable candidate, and not on any medications that could interfere with treatment. Once it all looks good, we'll draw up a treatment plan that's uniquely designed for your face and aesthetic concerns.
On the Day
We perform this treatment right here in our beautiful McMinnville office. You'll come in with a clean face so that there's no risk of the needle being contaminated. We will then roll the tool along the surface of your skin, using very gentle, slow movements so that you experience minimal discomfort. The device makes tiny punctures in the skin that will trigger the body's healing process, and you'll likely be able to notice a brighter complexion immediately after treatment. We'll finish with some moisturizer, then you're free to go!
Is There a Recovery Period?
Patients love that there's almost zero downtime associated with this treatment. Other than avoiding a few specific activities for a few days, including spending time in saunas and partaking in vigorous exercise, you'll be able to carry on with life exactly as normal, whether that means heading back to work or continuing to run errands. No anesthetic is used in your session, which means you can even drive yourself to and from the appointment.
When Will the Results Develop?
Although this treatment yields nearly instant, subtle results, the best results are yet to come. The body needs time to generate new cells and create new collagen and elastin. This usually takes about two weeks, after which time you will be able to enjoy the full extent of this treatment: supple, perky skin that leaves you looking sculpted and rested. Many of our patients report that in the sessions that follow their skin looks better and better.
How Many Sessions Are Needed?
We will usually recommend between three and five sessions of this treatment to see optimal results. They're usually scheduled about six weeks apart so that your skin has time to properly heal before new micro-injuries are created. This break also gives us time to look at the progress your skin is making. These sessions are all as straightforward as the first. You'll be able to fit them into even the busiest schedule – they're quicker and easier than a trip to the dentist or a haircut!
Who Is a Good Candidate for This Treatment?
Anyone seeking out this treatment must be over the age of 18. Beyond that, we try not to be too prescriptive about who is the "right kind of patient" for this treatment. If you're feeling self-conscious about the way your skin looks, or you're looking for the kind of rejuvenation that can't be achieved with a simple facial, we encourage you to come in for a consultation. Certain medical conditions and medications may prohibit you from undergoing this treatment, as will pregnancy.
What Are Some Other Anti-Aging Treatments Available?
During your consultation, we may conclude that microneedling won't be the most effective method for treating your cosmetic concerns. This could be for any number of reasons – there's no "one size fits all" approach to cosmetic treatment. Luckily, here at Manuel Gigena Plastic Surgery, we offer several fantastic alternatives. We'll happily talk you through your other options and we can work together to decide what will be right for you.
Facial Fat Transplant
As we age, we lose volume in the face. Simultaneously, it becomes harder and harder to get rid of stubborn fat in other areas of the body. This incredible treatment offers the perfect solution – it involves taking fat from a donor area of the body and redistributing it to the face to fill out lines and wrinkles! Patients love that it creates a plump and balanced facial structure, particularly around the cheeks, under the eyes, and along the jawline.
Injectables
Much like a facial fat transplant, this treatment is used to smooth out wrinkles and fine lines, but it uses a synthetic product instead of fat. This product usually contains something called hyaluronic acid, a nutrient that brings water molecules and moisture to the skin and hydrates it. New hyaluronic acid in the body also encourages the production of more collagen and elastin, so it's another useful
Facelift/Necklift
What if you're struggling with more severe concerns than simple fine lines and uneven skin tones? For example, loose skin that hangs around the jowls and neck? You might be interested in a more robust method of tightening excess skin. A facelift is an incredible way to reveal a sculpted jawline and take years off an aging face – after all, excess, hanging skin can make a person look older than they are. A facelift involves proper surgery but can yield results that last for years.
What About Dermal Rollers?
You might have heard of dermal rollers, which are small handheld devices that work similarly to this treatment. While they too create micro-injuries that leave the skin smoother and plumper after use, the needles on dermal rollers only work on the very surface layer of your skin, and not the deeper layers that our needles reach. These dermal layers are the ones that, when punctured, activate the regeneration process and get your body producing elastin and collagen.
Schedule a Consultation Today
Do you want stunning, gorgeous, even skin that looks totally natural? Are you ready to say goodbye to wasting money on over-the-counter creams and ointments that don't effectively fight these signs of aging? In just a few simple sessions, microneedling can leave you glowing and have you feeling comfortable and confident. And our expert team can't wait to help you. To get started, call Manuel Gigena Plastic Surgery in McMinnville, OR, today.