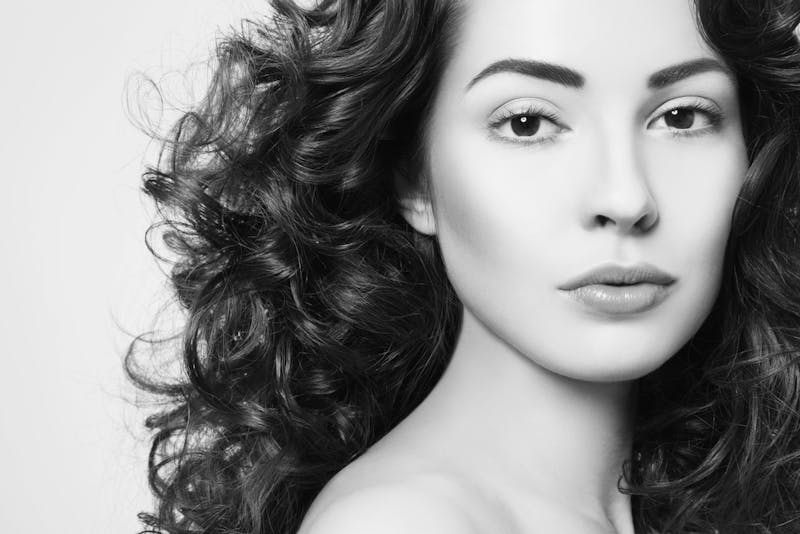 If you're considering a rhinoplasty (more commonly known as a nose job), chances are you're unhappy with the current shape and appearance of your nose. This procedure can help enhance and improve the overall shape of your nose, so you can feel happy and confident with the way you look. Here at MG Plastic Surgery in McMinnville, OR, Dr. Manual Gigena, M.D., FACS, knows how to help you achieve the facial aesthetic goals you have, so you're smiling every single time you catch a glimpse in the mirror.
How Do I Know if Rhinoplasty Is Right for Me?
A rhinoplasty is a surgical procedure that can help reshape the nose, and it's usually performed for either cosmetic or medical reasons. Usually, most people refer to this procedure as a nose job. However, if you are unhappy with the shape, look, or appearance of your nose, this procedure is a great choice that can help balance the symmetry of your face. This procedure is also used to help correct certain medical conditions, such as:
Cleft palate or lip
Deviated septum
Chronic allergy inflammation
Nasal polyps
Physical problems from injuries
If you want to get a rhinoplasty for medical or cosmetic reasons, you can call our office and make an appointment for your first consultation. Then, we'll go over your general medical history to ensure that you're a suitable candidate for this procedure. We'll also discuss any questions or concerns you may have, so you can feel confident that this is the right procedure for you.
What Are the Different Types of Rhinoplasty?
There are two different methods for this rhinoplasty procedure: open and closed. We'll carefully assess your unique needs during your initial consultation to determine which method is best for you. Essentially, the primary difference between the two methods is the type of incision used. The closed method is a bit faster since the incisions are hidden since they're only located inside your nose.
With the open method, we can perform more complicated procedures and use a more precise technique. For example, some of our patients want nose reduction surgery. With a nose reduction, the incisions are extremely short and placed strategically in areas where they will be virtually invisible. Or, we can use a combination of surgical techniques to give you the perfect facial aesthetic, with results that look completely natural.
Frequently Asked Questions
How Is This Surgery Performed?
The first step to any surgical procedure is to administer the correct amount of anesthesia to ensure that you remain comfortable and utterly pain-free during the entire process. Usually, this anesthesia is delivered intravenously. After you're comfortable, we start by making a tiny incision right near the base of the nose to get access to the nasal bones and cartilage.
Once we have that access, we can improve and reshape the overall appearance of your nose and nasal passageways to your desired aesthetic. Once we're done with the reshaping, we'll position the skin over the top to look completely natural.
Are There Any Less Invasive Options?
Generally, the closed method is the more popular choice for rhinoplasty because it's considered much less invasive than the open method. For example, our patients who feel they have "flaring" nostrils can have their nose narrowed with a technique that utilizes small incisions in the skin just above the upper lip. However, if you have more serious cosmetic or medical concerns, the open method is usually better since it allows Dr. Gigena to perform more complex surgical techniques.
Can You Combine a Nose Job with Any Other Cosmetic Procedures?
A nose job can be combined with other cosmetic treatments. For example, some of our patients choose to combine rhinoplasty with dermal fillers, which helps them achieve their facial aesthetic goals. Another popular option is fat injections, which allow for natural-looking results that many of our patients enjoy. Another option is to get a fat graft on your cheeks, which can help enhance the overall appearance without undergoing more surgery, which can be invasive.
Some other popular options to complement a nose job include a facelift, eyelid lift, and brow lift. We can perform any extra cosmetic treatments or procedures you want right at the same time as your nose job, so you only have one surgical appointment and one recovery period, too. Once you come here, we'll create a personalized treatment plan based on your goals and preferences.
Can a Nose Job Help with Breathing Problems?
If you're having breathing difficulties, a nose job can help you breathe easier. We can simultaneously address your breathing problem with your cosmetic goals, so you can have the results you want and need. For example, if your nose isn't straight, it could be causing other problems or abnormalities for you, including breathing issues.
In fact, using the proper surgical techniques will help fix cosmetic appearance and necessary nasal functions. Dr. Gigena is highly trained in the areas of both functional and cosmetic nasal surgery, so you can feel confident that you're going to get natural-looking results and help you breathe easier all at the same time.
When Will You See Results?
If you're electing for a nose job, we know that you're going to be very excited to see the results of your procedure as quickly as possible. However, please remain as patient as you can while you're waiting for results since it can take a few weeks of recovery time. However, you will see results in a relatively short period compared to the fact that your results will be permanent.
After your surgery, you'll need to emphasize proper care during your recovery period. That way, you can heal quicker and ultimately enjoy your results faster. We just said that the results are permanent, and they are. But, if you were to get into an accident and sustain an injury to your nose, it could damage the work we've done, so you'll need to be careful. The aging process can also affect the appearance of your nose. That's because the human nose is one body part that never stops growing as you age.
What Should You Expect During Your Initial Consultation?
When you come to our state-of-the-art office for your initial consultation, we'll discuss your exact aesthetic or medical goals so we can understand exactly why you want to have a rhinoplasty. During your consultation, you should be completely open and honest with us so we know what you're expecting from this procedure.
Once we know what you're expecting, we can create a personalized treatment plan that will address your cosmetic or medical motivations and ensure that you end up with the results you want to improve and enhance your appearance. Then, we'll give you a bit of time so you can prepare yourself both physically and mentally.
How Will You Create a Customized Treatment Plan?
Our aesthetic surgeons are experienced and specialize in enhancing and improving facial balance and symmetry. First, we're going to spend some time evaluating and assessing some of your other features, including your facial type, skin tone, body type, even your hair and eye color.
Dr. Gigena is an expert and has the skills to flawlessly assess your unique needs and develop the correct surgical method and techniques to achieve your aesthetic goals. Of course, we'll also take in your personal preference, too. After all, the primary purpose of this procedure is to make sure that you're absolutely happy and satisfied with your new nose and that it perfectly complements your appearance.
What Should You Expect During the Recovery Period?
Remember, every person is unique and, therefore, will have a different recovery time. Don't worry, because we'll give you all the correct information so you can have a quick and safe recovery. By taking good care of yourself and following the post-operation instructions we give you, you can see your results sooner and have a comfortable experience.
How Long Does It Take To Heal?
Generally, any incisions we make will take around two weeks to heal completely. However, most of our patients find that they can resume their daily activities comfortably and pain-free a few weeks after their procedure. However, during the first part of your recovery, you'll have to wear a lightweight splint, which gives your new nose the support it needs to heal correctly. Then, after a few weeks, we'll remove the splint when your new nose doesn't require support anymore.
Start Living Your Best Life with a Rhinoplasty
If you're ready to take the leap into living your best life, opting for a nose job can be the solution you've been looking for to achieve your aesthetic goals. Dr. Manuel Gigena has the skills and experience to enhance and improve the appearance of your nose using advanced surgical techniques. Contact us at MG Plastic Surgery in McMinnville, OR today to schedule your initial consultation and learn more about how rhinoplasty can change your life for the better.