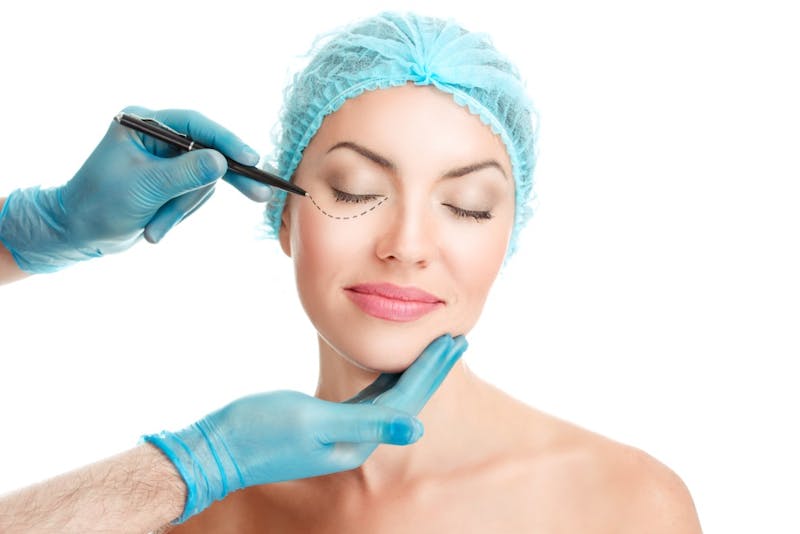 Many individuals are unaware there is a surgical solution to treat sagging upper eyelids and puffy lower under-eyes. They spend money on creams and serums without experiencing much success. But eyelid surgery can eliminate problems with the eyelids, and it doesn't require much downtime. Read on to learn about this innovative solution.
What Is Blepharoplasty?
Blepharoplasty is a cosmetic surgical procedure that repairs eyelids, reducing sagginess and eliminating puffy under-eyes. Two types of blepharoplasty are available: upper blepharoplasty and lower blepharoplasty.
Upper Blepharoplasty
In an upper blepharoplasty, a surgeon removes extra skin from sagging upper eyelids using a scalpel or CO2 laser. If required, eyelid muscles that have begun to separate will be sewn back together.
Incisions made during an upper blepharoplasty are performed along the eyelid's crease, ensuring that they are nearly invisible once fully healed.
Lower Blepharoplasty
Lower blepharoplasty is performed on the lower eyelids. It aims to remove extra fat, reduce puffiness, and tighten excess skin. Incisions made during a lower eyelid surgery are performed either just below the lash line or behind the eyelid. Any supporting muscles of the lower eyelids that have become lax will be repaired.
Upper and lower blepharoplasty can be performed together or separately. Not all patients will require both procedures. In some cases, only one will be necessary.
Is Blepharoplasty Necessary?
People who have significant sagging and puffiness will benefit from undergoing blepharoplasty. The procedure is less expensive than many other plastic surgeries, and its advantages are substantial. Results can last up to a decade before any maintenance surgery is required.
In some cases, blepharoplasty can substantially improve the patient's field of vision while also addressing aesthetic goals.
What Benefits Can Be Obtained Through Blepharoplasty?
There are several advantages to undergoing blepharoplasty, including:
Appearing More Rested and Awake
Those who undergo blepharoplasty often appear much more rested and awake. Drooping eyelids can give someone a tired appearance, even if they have good sleeping habits. Removing excess skin that causes droopy and puffy eyelids can make a significant difference.
More Youthful Appearance
Sagging and puffy eyelids are associated with aging. As time goes by, the production of collagen in the body begins to slow down, leading to less skin elasticity. The lack of elasticity leads to sagging. Through the removal of extra skin of the eyelids, patients can realize a younger appearance.
Better Vision
Individuals with droopy eyelids may not even realize that the condition limits their field of vision. Sagging of the eyelids may take years before it is recognized, and the vision change may have been so subtle that they don't notice it. Upper blepharoplasty has the potential to improve vision in individuals with severe droopiness.
Customizable
You can combine blepharoplasty with many different procedures if you have other issues you want to tackle. Since the process is reasonably quick, it makes sense to add any other facial cosmetic surgery that may benefit you. In some cases, combining procedures may be less expensive than having them performed separately.
Long-Term Results
Results from blepharoplasty can last up to a decade before any maintenance treatments are required. Since the natural aging process doesn't stop, you may experience sagging eyelids again at some point. However, blepharoplasty lasts much longer and has more impact than non-surgical treatments.
What Alternatives to Eyelid Surgery Are Available?
There are many non-surgical options to improve eyelid sagging and under-eye puffiness, but they do not last as long as blepharoplasty. The results will be more subtle than those that complete eyelid surgery can provide.
Botox
When used in the hands of a skilled injector, Botox can successfully provide some lift to the eyelids when it is injected near the eyebrows. Results from Botox will last approximately three months before the injections will need to be repeated.
Ultherapy
Ultherapy involves using ultrasound energy designed to stimulate collagen beneath the skin. It can be used around the eyebrows to provide an extra lift to the eyelids. Results may take up to three months to appear and will last between one and two years before maintenance treatments are required.
Dermal Fillers
Dermal fillers are best for individuals who have puffiness underneath the eyes. The filler can be injected into the face, reducing the appearance of tear troughs and providing a smoother appearance between the puffy area and the cheeks. Results from fillers last anywhere from four months to a year.
What Happens During a Blepharoplasty?
Before undergoing eyelid surgery, you'll meet with Dr. Manuel Gigena to discuss the goals you seek to achieve. He will examine your eyelids and face to determine whether an upper or lower blepharoplasty will be required and the appropriate treatment plan to follow.
Be prepared to provide Dr. Gigena with your medical history and a list of any medications you are taking. This helps him to ensure you are a good candidate for the procedure.
On the day of your surgery, local or general anesthesia will be administered according to your preference. Once you are sedated, incisions will be made to the eyelids to remove excess skin, fat, or muscle. The procedure will last up to two hours, and you will spend a short time in the recovery room afterward.
Before going home, you'll be given a list of instructions to follow for your aftercare. Dr. Gigena will thoroughly describe the steps you can take to speed up your recovery. Most people can return to normal activities within five to seven days after their procedure.
Are You Ready to Try Blepharoplasty?
If you're tired of sagging upper eyelids or puffy under-eyes, it's time to do something about it. Eyelid surgery provides patients with a long-lasting solution that can result in a more youthful and rested appearance. Contact MG Plastic Surgery in McMinnville, OR, to set up a consultation today.