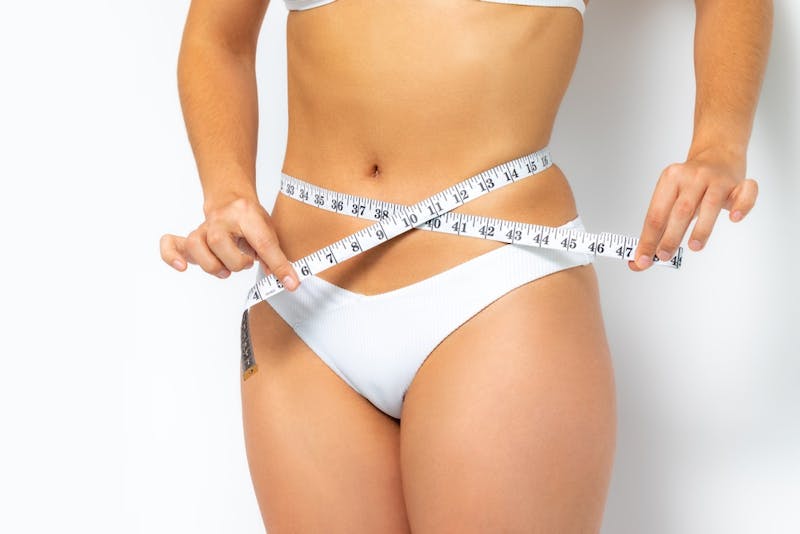 Many women want to keep their abdominal region taut, especially following pregnancy or after weight fluctuations. Designed to help individuals who want to obtain a flatter stomach area and get rid of stubborn pockets of fat, a tummy tuck can be the answer for some people. However, before deciding to undergo a tummy tuck, it's important to understand what the procedure entails and what it is intended for.
What is a Tummy Tuck?
The first thing to understand is that a tummy tuck, otherwise known as an abdominoplasty, is not intended as a procedure for weight loss. While it can result in the elimination of a few pounds, the best results that can be obtained through a tummy tuck occur with individuals who are already close to their goal weight. These women may be stuck with a pouch that they haven't been able to get rid of through diet and exercise, or they may have some areas they wish to contour.
Those who have gone through pregnancy may experience the separation of the abdominal muscles, a condition known as diastasis recti. Undergoing an abdominoplasty procedure can repair these muscles, allowing a woman to obtain a tighter abdominal region. It can also eliminate a lower belly overhang, which commonly appears after losing weight.
This procedure can be helpful for those seeking to tighten their belly and eliminate any extra pockets of sagging weight.
What are the Benefits of a Tummy Tuck?
Undergoing a tummy tuck has a number of benefits. A few of the top benefits include:
Obtaining a Sleeker, Firmer Abdominal Profile
One of the top benefits is definitely obtaining a firmer abdomen. Many women may endure hours of exercise and stick to strict diet plans in an effort to tighten their bellies, but sometimes, they aren't able to get the full set of results they are looking for. In these cases, a tummy tuck may be helpful for tightening the skin and repairing any damaged muscles in the abdominal region.
More Confidence in Clothes and Swimwear
A loose belly can cause women to feel unconfident when wearing form-fitting clothing, especially swimwear. Undergoing a tummy tuck can get rid of any pooches or places of abdominal fat, allowing for a more streamlined appearance. Since the results are generally permanent, you'll gain more options for clothing you might have otherwise disregarded.
Potentially Remove Stretch Marks
Depending on the area the tummy tuck is performed in, you may be able to remove stretch marks or other types of abdominal scars. While this shouldn't be a go-to solution for these types of marks, depending on where the incisions are made, they may be removed during the surgery. Typically scars that appear in the lower abdomen, such as from a C-section, are more likely to be removed.
What Occurs During a Tummy Tuck Procedure?
Before undergoing a tummy tuck, you'll first need to go through the consultation process. When you schedule an appointment with MG Plastic Surgery, Dr. Manuel Gigena will meet with you to discuss the tummy tuck procedure, take a full account of your medical history, and answer all of the questions that you have. He'll also examine your abdominal area to determine whether you're a good candidate for a tummy tuck.
When you arrive for your consultation, make sure to have a list of questions ready for Dr. Gigena to review. We want to make sure you fully understand the procedure and are comfortable with it before scheduling you for a tummy tuck.
On the day of your tummy tuck surgery, you'll arrive at our facilities and be taken to a surgical area. We'll administer anesthesia so you won't feel pain during the surgery. Once the anesthesia has taken hold, Dr. Gigena will begin the procedure. This typically starts with a cut just above the pubic area. The skin and the underlying tissues will be separated, allowing for them to be tightened and realigned.
The upper abdominal skin will be pulled down, and any excess will be removed before applying sutures to close the area. We'll apply gauze and other bandages to ensure that the area is kept clean.
After the procedure is finished, you'll need some time to recover at our facility. Typically, a tummy tuck is performed on an outpatient basis, so you'll be able to return home later in the day after we've observed you for a few hours.
Dr. Gigena can discuss the aftercare process with you to ensure that you understand how to care for your tummy tuck after the procedure. It is helpful to have someone with you during your tummy tuck recovery period as a caretaker. If they are willing, bring them to the initial consultation so that they understand what to expect when caring for you.
How Long Do Results from a Tummy Tuck Procedure Last?
The results from a tummy tuck procedure are typically long lasting. They may last forever, with a minimum of 10 to 20 years. To maintain your results, you'll want to make sure to keep a healthy lifestyle and avoid gaining significant amounts of weight. Doing so can ensure your results last as long as possible.
Are You Thinking About a Tummy Tuck?
If you're considering a tummy tuck, schedule a consultation at MG Plastic Surgery in McMinnville, OR. Dr. Manuel Gigena is a board-certified plastic surgeon skilled in performing tummy tuck procedures. He and his staff can answer any questions that you have about the tummy tuck procedure, as well as determine whether you are a good fit for it. Contact us to schedule an appointment using our convenient online form.