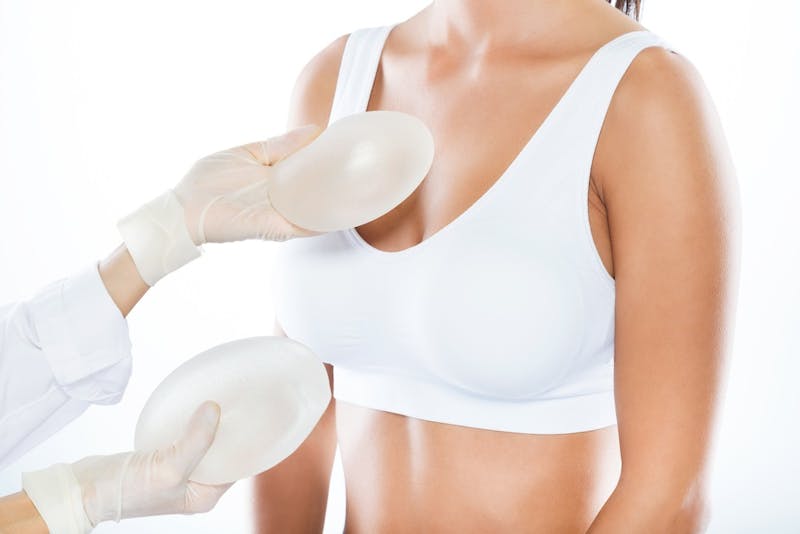 Women often consider breast augmentation surgery to enhance their breasts' fullness, shape, and volume. Multiple pregnancies, weight fluctuations, and breast cancer can result in sagging breasts or reduced size. Undergoing breast surgery restores the appearance of the breasts and can come with many benefits.
However, some people harbor misbeliefs when it comes to breast augmentation. This article discusses the top 8 myths associated with breast surgery.
Myth 1: Breast Implants Must Be Replaced Every Few Years
There are two principal methods used to enhance breast size. One involves using your own body fat transferred from another area to increase the proportion of the breasts. The other method uses implants.
If you choose implants for your breast augmentation, you can be assured that they are intended to be long-lasting. The only reason a breast implant will need to be replaced is if it ruptures or leaks.
When it's time for your consultation, Dr. Gigena will discuss the pros and cons of the different types of implants available, and you can determine which one is best for you.
Myth 2: You Can't Breastfeed Your Baby If You Have Implants
Women who choose to undergo breast augmentation before having children often worry they won't be able to breastfeed. This common myth is pervasive but untrue. Breast augmentation surgery doesn't affect the breast's milk ducts or areas used for breastfeeding. The milk ducts remain attached to the nipples, even after surgery.
Myth 3: Your Breasts Will Look Artificial After Breast Augmentation
Another common myth surrounding breast surgery is that the results will look and feel unnatural. While you will certainly notice a difference in your breasts, the results won't appear artificial. Breast augmentation is intended to be natural, and placement of the implants or fat will be in proportion to your body.
The only people who will notice significant changes to your breasts will be those most intimate with your body or those who know you have undergone the procedure. Of course, you are under no obligation to alert the world to your surgery.
Myth 4: Only Younger Women Undergo Breast Augmentation
Breast surgery is for women of all ages. Many women choose to undergo breast augmentation after experiencing pregnancy, which causes significant weight fluctuations in a short period. As a result, women who have given birth often find their breasts beginning to sag.
While diet and exercise can help reduce sagging, often, breast surgery is the only way to restore the breasts to their natural shape.
Women who have survived breast cancer often turn to breast augmentation to restore their breasts. Breast cancer can occur at any age but usually develops in the 30s and 40s.
Myth 5: You Can Increase Your Breast Size as Much as You Want
Some women are naturally born with smaller breasts. They seek to enhance their size through breast surgery and have the misconception that they can choose any size implant they want. While you can select the size of your implants, starting slowly is best.
Breast surgery is customizable, and your frame and proportions should be carefully considered when choosing the size of your implants. Slimmer individuals are often surprised at the added weight breast implants can place on their chests, and too much weight can lead to back pain.
In addition, if your bodily proportions are skewed, finding clothing that fits could be challenging.
If you want to enhance the size of your breasts significantly, it's best to start with a smaller implant and increase it gradually over the years. Smaller increases are less perceptible to others, and you'll be able to determine when you've achieved the right size for your body based on how you feel.
Myth 6: My Results Will Be Visible Right After Surgery
While you will see initial results immediately after your breast augmentation, they won't be final. As with any surgery, a recovery period is necessary. Your body will need time to acclimate to its new shape, and the inflammation and swelling can initially make your new breasts look more prominent.
If you're undergoing breast augmentation surgery for a special event, like getting married or for a vacation, it's best to plan your breast augmentation well in advance. Give yourself enough time to recover from the operation and reveal your new look.
Dr. Gigena will advise you on the recovery time you'll need so that you can plan the optimal time for your procedure.
Myth 7: I Can Choose Any Surgeon for My Breast Augmentation
Not all surgeons are the same. You want a board-certified plastic surgeon to ensure that your breast surgery meets professional standards. Dr. Gigena at MG Plastic Surgery is a board-certified plastic surgeon with extensive experience in cosmetic surgery and performing breast augmentations.
You'll feel confident knowing that Dr. Gigena has the experience and expertise to provide you with a successful breast augmentation.
Myth 8: If I Get Breast Augmentation, I'll Have Large Breasts
Undergoing breast augmentation doesn't mean you'll have oversized breasts. Remember, breast augmentation surgery is intended to result in a natural appearance that aligns with your body shape.
Not everyone is suited for large breasts, and Dr. Gigena knows that. When you have your consultation, we'll carefully consider your body shape and aesthetic goals when planning your surgery.
Breast Augmentation in McMinnville, OR
Contact our team at MG Plastic Surgery in McMinnville, OR, if you're considering breast augmentation surgery. Our board-certified plastic surgeon, Dr. Gigena, will review your treatment goals and design an appropriate plan to achieve them.
To get started, reach out to schedule a consultation today.